WHY CHOOSE TO SWIM?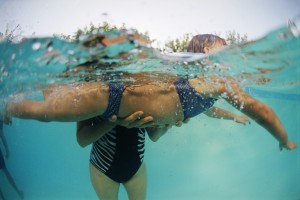 Knowing how to swim is a skill that could ultimately save your or your child's life. It is the only sport that can save your life.
Scary statistics reveal that drowning is the third most common cause of accidental death in children.
A survey in 2010 found that one in six children in Britain cannot swim, that British children were more than twice as likely to spend their free time watching television (79 per cent) than playing sport (34 per cent), while even among those who can swim, only a third could swim a length!
Swimming is a sport people can start at any age and can do for life. People are still competing in masters swimming events at the age of 90+!
Feel safe and have the peace of mind on holiday with the children, around the pool, on a boat, in a canoe or at the sea.
No matter who you are or what age you are, YOU have GOT 2 SWIM