ABOUT US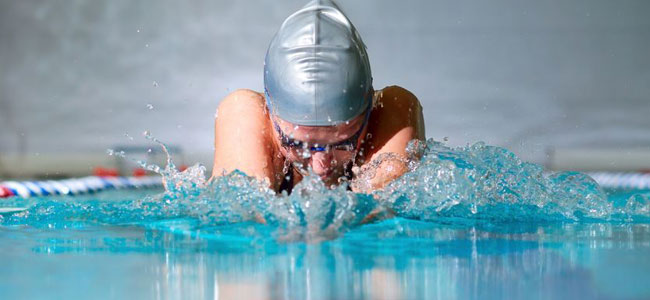 Got 2 Swim (formally Chiltern Swim) started in April 2010. We currently run our swim schools out of the Denham Grove and Latimer Estate in the Chilterns and Hunton Park in Kings Langley.
What's special about us
The founder of Got 2 Swim, Bruce Snodgrass, saw a need to develop a unique swim school which has smaller classes, where teachers teach in the water at the eye-level of the swimmers and can get more out of them. We use different equipment to teach each individual how to swim with more ease, thus building confidence and helping each swimmer progress at a pace that suits them. The focus is on teaching the swimmers to swim correctly from day one with different drills and techniques from the 'norm'.
All our teachers have nationally recognised qualifications and vast teaching and/or coaching and/or swimming experience.
About Bruce
Bruce Snodgrass has over 20 years of coaching and teaching experience in South Africa and the UK. He is a former South African Senior and Junior national team member and former national record holder.
Bruce first broke a national record aged 8, when he swam the 50m freestyle long course in 34.79 secs. He won eight Junior national titles, including the 1990 Junior nationals in Bloemfontein where he swum five, won five and broke five national records. He was a four time All American while at the University of Alabama  in 1994, before being forced to retire due to illness.
Since then, Bruce has pursued a successful coaching career, and is the former Head Coach of numerous clubs in South Africa and the UK. Among his notable achievements are:
Coached Marianne Kriel to her bronze medal in the 100m backstroke at the '96 Atlanta Olympics
Coached James Willcox to his silver medal in the 200m Freestyle at the '98 Moscow World Youth Games
Coached numerous swimmers to the South African Junior and Senior National Teams, as well as Junior national champions and Senior national medallists
Jonty Skinner: our patron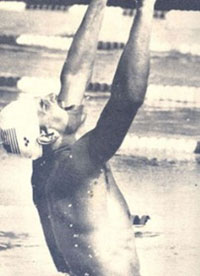 The patron of Got 2 Swim is Jonty Skinner, world-class Technical Advisor to British Swimming. Jonty is a former director of USA Swimming and former Head Coach to the USA National Resident Team.
Jonty has coached different swimmers over the years to a total of 18 Olympic Gold Medals. He is a former world record holder in the 100m freestyle, having set the world record in August 1976 with a time of 49'44 seconds – a record which stood until 1981.
Find out more about Jonty at Athletic Intelligence Consulting